Testimonials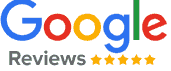 Our shaker kitchen company has received numerous reviews from our happy customers which we've shared with you below. These reviews are taken from Google and the original contents can be found here ( https://goo.gl/kd5Qan ). If you're a previous customer, you may also write your own review, we really appreciate it.
Eclectic were recommended to us by a friend and after a visit to the showroom and meeting the team we were very happy for them to design our kitchen.
Jolanta produced several plans and it was exciting to see our new kitchen in full colour on the computer. we spent some time fine tuning the layout, appliances, worktops & colours. The chosen layout is perfect, we would never have thought of it without their help. The whole design now works beautifully in our new home.
The fitters were very professional and worked well with our builders.
Once the worktop was fitted and all the appliances were connected we had a fully working kitchen in two weeks.
Eclectic were great throughout and we would recommend them highly.
We received an amazing service from start to finish by Eclectic Interiors, and to say I love my kitchen is an understatement! Libra was so helpful, professional and friendly and made sure we were happy the whole way through. I am so impressed with the quality of our kitchen and would not hesitate to recommend them to all and sundry! Thankyou so much to everyone at Eclectic Interiors, I am one happy lady!!
Eclectic was recommended to us by a local friend when we needed a new kitchen. Jolanta and her staff were professional and knowledgeable throughout the project. The standard of work was excellent and they were swift to resolve any issues. We would not hesitate to use them again.
We have over the last 3 years used Eclectic Interiors for various projects which have included two kitchens and bespoke wardrobes.
Their design, planning and execution have always been of the highest standard and there is no doubt that we will be using them again for future projects.
I highly recommend Eclectic Interiors. The customer service I received was absolutely amazing. They gave me different optionn and discussed each design option with to me so I can make sure it was the design and layout I wanted. Their kitchen ranges are of excellent quality and will definitely use them again.
Excellent service from design, project management, completion and after care. First project was my kitchen followed by kitchen my bathroom a year later. Would highly recommend !
I have had an amazing kitchen, bathroom and joinery from Eclectic. Their attention to detail and quality of work is excellent and it's always a pleasure dealing with the team.
My husband and I have been using Eclectic for nine years now, and they have completed 2 kitchen/dining rooms, 3 bathrooms, and the complete interior decoration of a 4 bedroom house in London. We are currently in the early stages of our next project, which will involve five bathrooms and a kitchen. I can't speak highly enough of Eclectic, the team is friendly, professional, reliable, talented and completely trustworthy. We have been absolutely delighted with the work they have done for us, and wouldn't consider using anyone else! Much of the work described above has been carried out while we have been out of the country, and they have dealt with this brilliantly. They have been completely reliable, and completed all work on time and to an extremely high standard in our absence.
The quality of the kitchens is extremely high. Eclectic offer a wide range of excellent styles, and they can cater to all tastes and preferences. Choosing the style to go for was probably the hardest thing! There was an extensive range of cabinet options, which was really beneficial when trying to maximise the space and layout of the two kitchens we had done.
You get so much more than a new kitchen or bathroom when you use Eclectic. Jolanta's interior design skills are outstanding, and we have had help with colour schemes, floor plans, the commissioning of architects drawings, and various finishing touches such as lighting, worktops, tiles and carpet. Neil is extremely knowledgable with regards to appliances and has always put our interests first, even recommending we go elsewhere on one occasion as the delivery time would be shorter. Neil has excellent attention to detail, and his recommendations can be trusted. A few things from the last project were a wall light in a bedroom, power sockets with built in USB, small things which we hadn't thought of, but that have made a big difference. Dewi is a great designer, and has always been very quick to provide drawings and costings, and always responds immediately to emails and queries. He has provided creative solutions for tricky layouts, and is very good at understanding the customers needs. With regards to the installation team, I have met many of the tradespeople over the years and have found them to be consistently polite, very clean and tidy in their work, professional and well qualified for the job. On the rare occasion when something was not quite right, it was rectified immediately. Eclectic don't use subcontractors, and this means that the people on site have been trained by them, and their high standards are maintained.
Eclectic create beautiful interiors, provide outstanding customer service, represent good value for money and are all actually very nice people as well. You won't be disappointed if you chose them… we are certainly very happy customers!
"Eclectic have now designed and refurbished two bathrooms and a kitchen for me at my current home, having done a kitchen and bathroom at my previous one. The standard of work is excellent, they are efficient and reliable, with great attention to detail, as well as being quick to resolve any problems or issues. Overall, I am extremely happy with the service they provide and intend to keep using them."
HUGO
"As our boys turned into teenagers, it was time to turn nursery rooms into places where they could work as well as sleep. Libra from Eclectic came up with brilliant designs that allowed us to make the very best use of space, while giving a smart, contemporary look to two rooms in a Georgian house. She oversaw all the work while we were away for summer holidays and so there was minimal disruption. Everything was completed perfectly and the boys were completely thrilled with the result. We can now hardly get them out the rooms they love them so much!"
CHARLES AND KRISTIE
"Libra was extremely patient and attentive during the design process and we were particularly excited by the triangular island shape suggested by Jolanta which is fun and practical, making the most of our unusual space. Throughout we have found Eclectic to be knowledgeable and professional and I would not hesitate to use them again – if I ever move house!"
PETA